Do You Have A Fence Or Outdoor Structure Project We Can Help You With?
Experts in the Installation, Repair and Maintenance of Fences and Outdoor Living Structures, Including Decks, Pergolas, and Arbors
FENCE & OUTDOOR
STRUCTURE REPAIR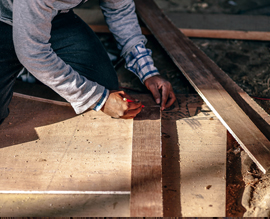 No fence or outdoor structure repair is too small. We repair most types of fence, including wood, wrought iron and chain link. We repair decks, pergolas and arbors, too.
NEW FENCES &
AUTOMATIC GATES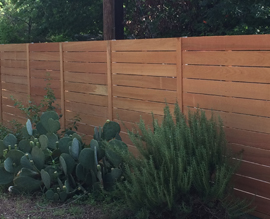 We install wood, wrought iron and chain link fences. We offer both traditional vertical wood fence styles and modern horizontal style fences. We also build and install automatic gates.
DECKS, PERGOLAS
& ARBORS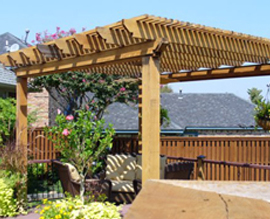 With 34 years of experience, we can design a deck, pergola or arbor that allows you to create an outdoor living area that your family will enjoy for years to come.
WHEELCHAIR
RAMPS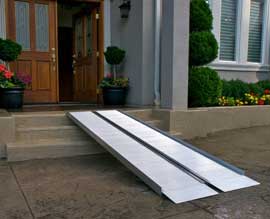 We provide a full line of ADA compliant wheelchair ramps that can be customized to your unique situation and needs. We offer both permanent and temporary ramps.
FENCE STAINING
& MAINTENANCE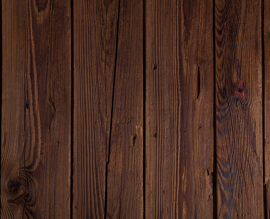 Properly staining your fence, arbor, deck or pergola can extend the life of the wood. We offer staining options engineered for North Texas weather.
WINNER BEST FENCE AND DECK COMPANY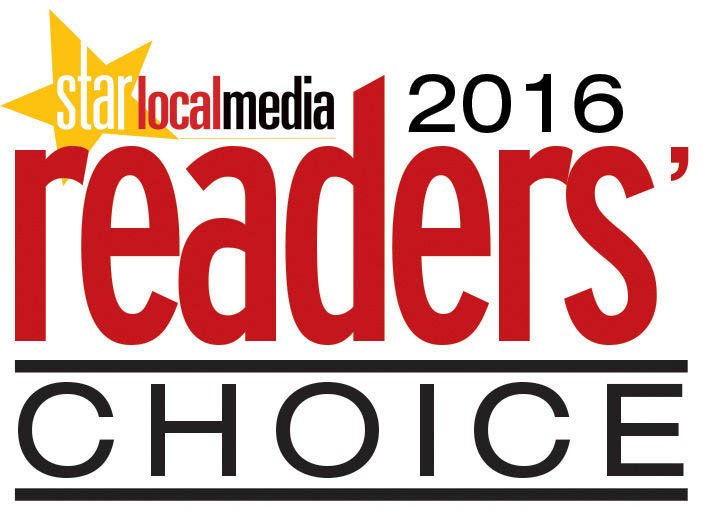 Our Customers Say
I manage several large properties, and we've had good luck with Brown's, they've been quick to respond when we've needed assistance, and Phil is always pleasant and helpful. Workmanship has been very good (and repairs have lasted far longer than other contractors we've used previously), and he's willing to work with us when we want the work performed in a specific manner.
I contacted Brown's Fence & Repair and requested an estimate to replace a 40 foot section of six foot wood fence. Mr. Brown scheduled an appointment, dropped by and gave me a reasonable estimate. We agreed on a start date for the work. They were very prompt on the day that the work was to begin. The quality of their work is very good and the site was left neat and clean once work was completed. Would definitely use them in the future.
Brown's Fence & Repair is reasonably priced, fast service and excellent workmanship. Thank you for the great job.
We now have a beautiful fence that I'm sure will last for a long time. The pricing was fair and competitive with other quotes. The crew did a very nice job, I watched off and on while they were building it, and it seemed like they put a level on every single piece of wood, and results show it. Tight corners and joints all the way around. Very pleased with the work and well worth the money.
Brown's Fence and Repair , Inc. has built a Cedar fens for our home and we gladly recommend them.  Their installation was accomplished in two days with our complete satisfaction.  Their work crew was fully prepared to begin the installation and completed their task in a very professional manner.  The installation crew and company management produced a fence that has definitely enhanced our home and property.
Absolutely recommend Brown's Fence & Repair to anyone needing to have a fence replaced. They did exactly what they promised. Very honest about what it will take to get it done exactly the way we wanted it. Completed the work ahead of schedule. Quality of their work is the best part. They went above and beyond to keep  me informed of our project. Excellent company and a great experience working with them. This is what customer service is supposed to be like.

Thank you Brown's Fence & Repair and I look forward to working with you again in the future.
Articles About Fence Repair, New Fence Installation & Maintaining Outdoor Structures
Over our 34 years in the fence installation and staining business, we've had the opportunity to help homeowners develop win-win home selling strategies for their fences. The rule of thumb for determining whether to replace
Our North Texas climate with our hot summers, wind storms and unpredictable drought patterns can be demanding on a fence. For this reason, Brown's Fence & Repair only offers the three woods that we believe
A fence can be a considerable investment in the value of your home, and often homeowners will call us asking if it is possible to repair their fence instead of replacing it hoping they can extend
Building Inspiring Outdoor Living Spaces
Make your outdoor living dreams a reality.
Give us a call today at 972-495-5412 for a free estimate.
Only takes a few seconds!